Address:
Beogradski put b.b. 14221 Valjevo, Serbia
Phones:
+381(0) 14 283 092
+381(0) 14 283 104
Fax
+381(0) 14 283 104

E-mail:
office@comprex.rs
Address:
Jurija Gagarina 176, 11070 Belgrade
Phone / fax:
+381(0) 11 3189 667

Cell:
+381(0) 69 5426 102

MULTISTAGE PUMPS VVP i HVP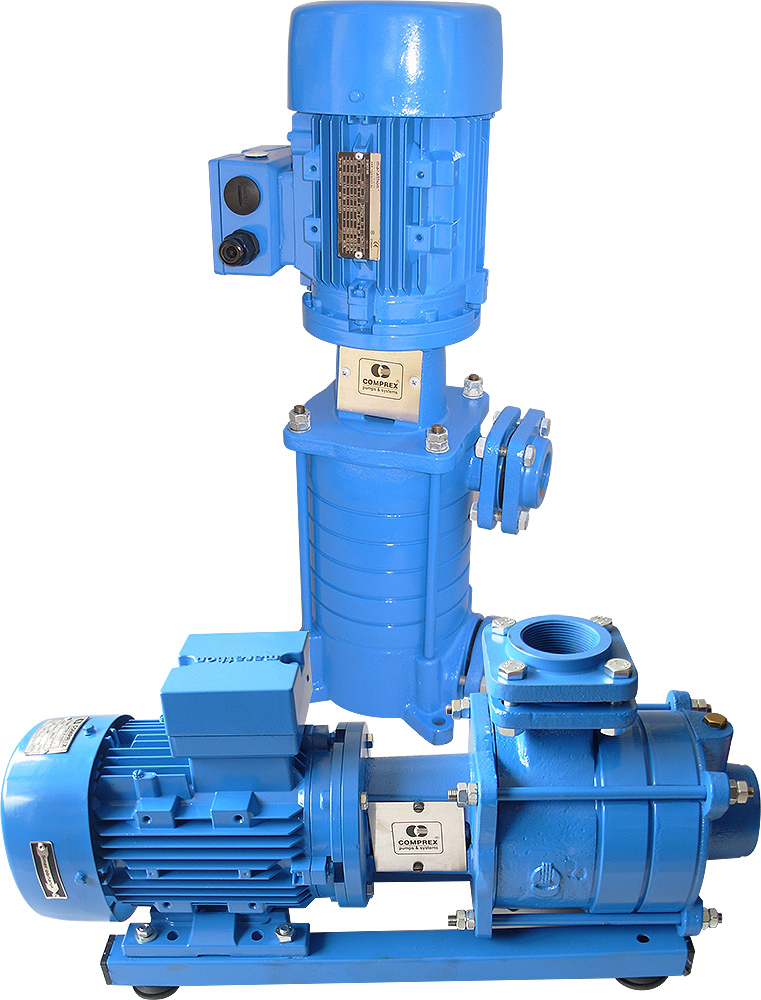 COMPREX multistage pumps are constructed as vertical -VVP model (VVP1, VVP3, VVP5) and horizontal - HVP model (HVP1, HVP3, HVP5), and are designed primarily for:
supply of drinking and Domestic (sanitary or technological) with water
supply of small and medium-sized boilers
to enhance water pressure in water mains
for agricultural irrigation
Pumps can be used for both cold and hot water for up to 140 ° C. With regard to horizontal multistage pumps, vertical advantage is that they can be placed in a very small area.
Pump shaft is associated with the rotor driving electric motor through the coupling. This allows easy disassembly and reassembly of electric motors, without dismantling the pump part. Pump shaft sealing is carried out with mechanical seal world's most famous manufacturers. VVP DijagranEspecially refrigeration sealant is not necessary even when the pump is used for hot water.
Pump parts are made of high quality cast iron, except that the rotors and spacers, brass bushings, and the pump shaft and bushing radial sliding bearings made of stainless steel.
The electro motors are three phase, two pole (2900 rpm), with the degree of protection IP 44 according to IEC.